Our Home: https://www.desertgold.us


Noritake Rose China
Vintage, Occupied Japan
ca 1946



Two (2) Footed Cups and Saucers
{Hard to Find}

Gold Edge,
Blue Border with White Daisies,
Tan Scrolling,
Multicolor Floral Bouquets,
Cream to Tan Background with White Center

Approximate Dimensions:
Footed Cups: 2 1/4 (H) x 3 3/4" (D, excluding handle)
Bowled (not flat) Saucers: 5 3/4" (D)


This is a very beautiful set of two (2) Noritake Rose China cups and saucers. Each piece is elegantly and delicately decorated with a gold trim, a blue border containing white daisies, a tan scroll, multicolor floral bouquets, all on a cream to light tan background and a pure white center.



Each piece is backstamped under glaze with the Noritake Rose China trademark and the words Made in Occupied Japan (please see photo below). The trademark and lettering date the plates to post World War II, 1946 when the American troops occupied Japan. This backstamp was the first stamp designed for china made by Noritake in occupied Japan (please see pages 30 and 53 of Early Noritake China by Aimee Neff Alden and Marian Kiney Richardson, Lobard, IL: Wallace Homestead Book Company, 1987).



Condition. These pieces are in excellent condition with no chips, cracks, crazing or utensil marks. They appear to have rarely, if ever, been used.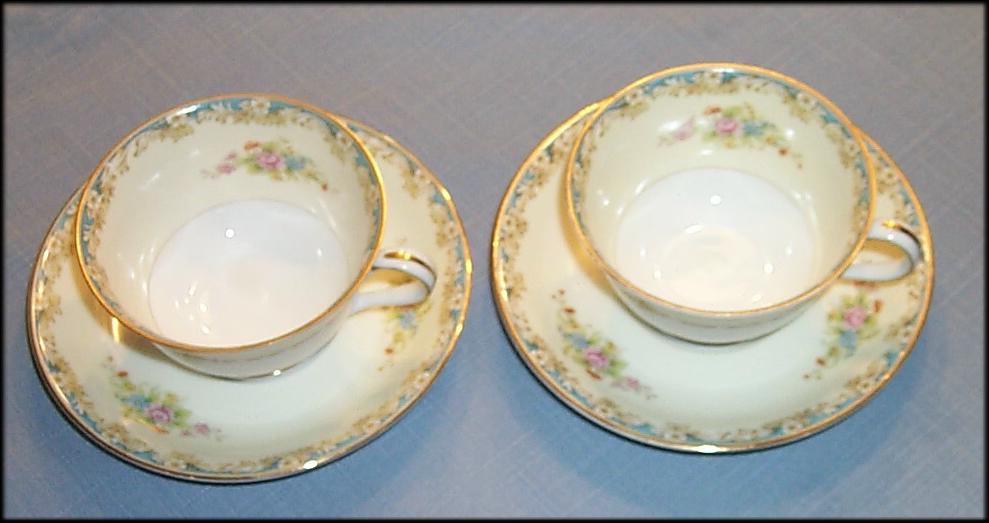 Noritake Rose China Cups and Saucers (2), Made in Occupied Japan, 1946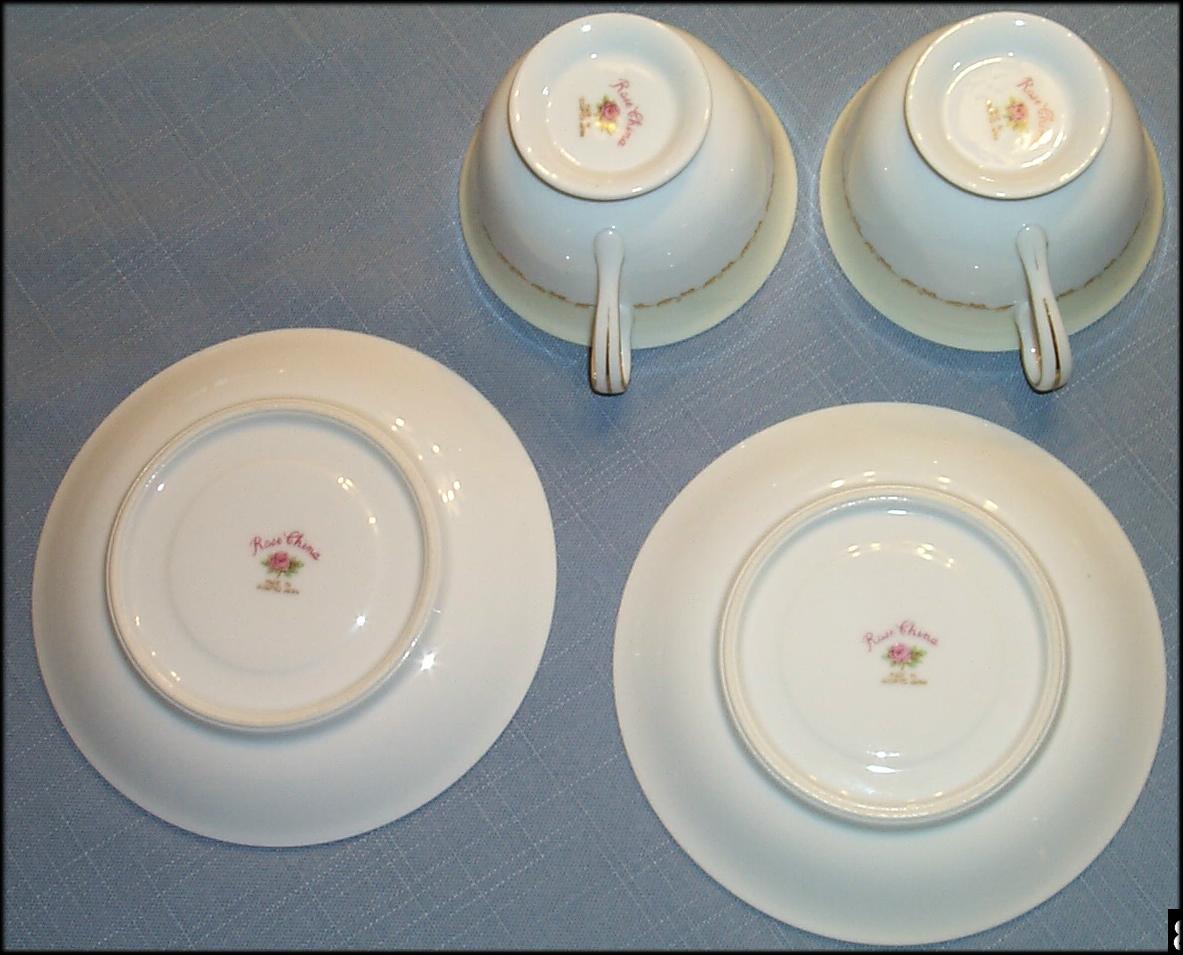 Noritake Rose China Cups and Saucers (2), Made in Occupied Japan, 1946: Bottoms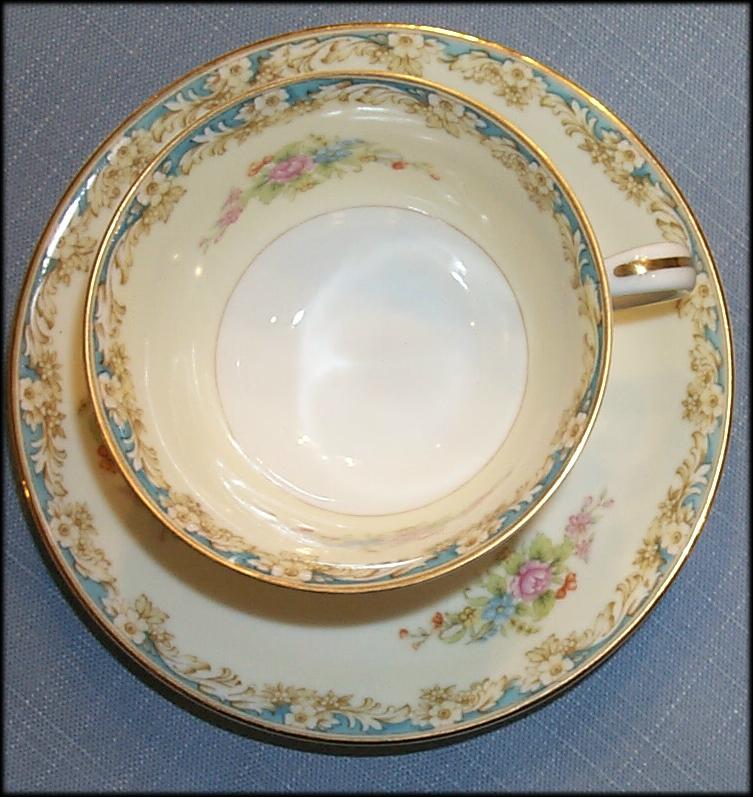 Noritake Rose China Cups and Saucers (2), Made in Occupied Japan, 1946:
Gold Edge,
Blue Border with White Daisies,
Tan Scrolling,
Multicolor Floral Bouquets,
Cream to Tan Background with White Center

Sold by DesertGold, 2007, $80