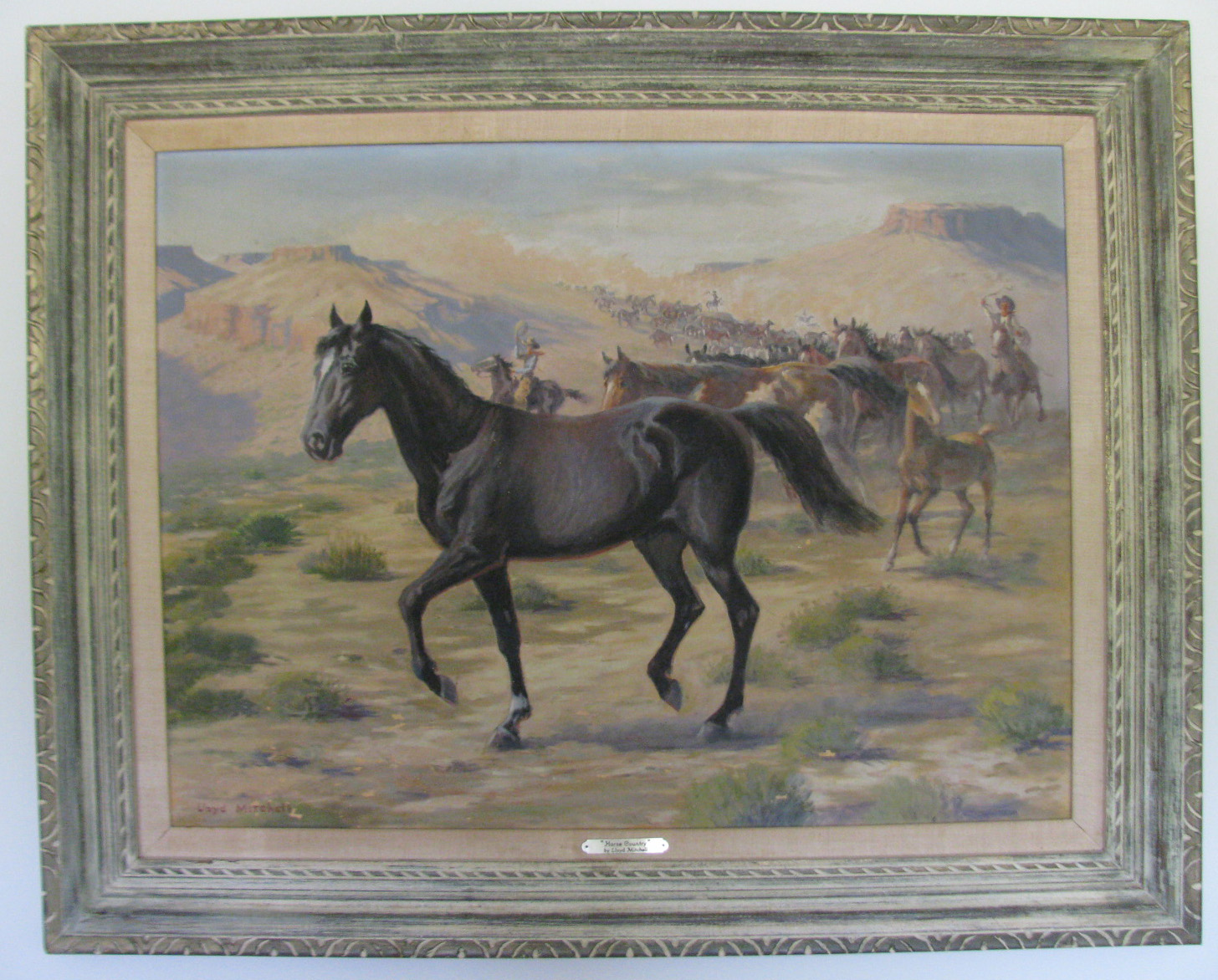 {Sold 2014}
HORSE COUNTRY
Lloyd Mitchell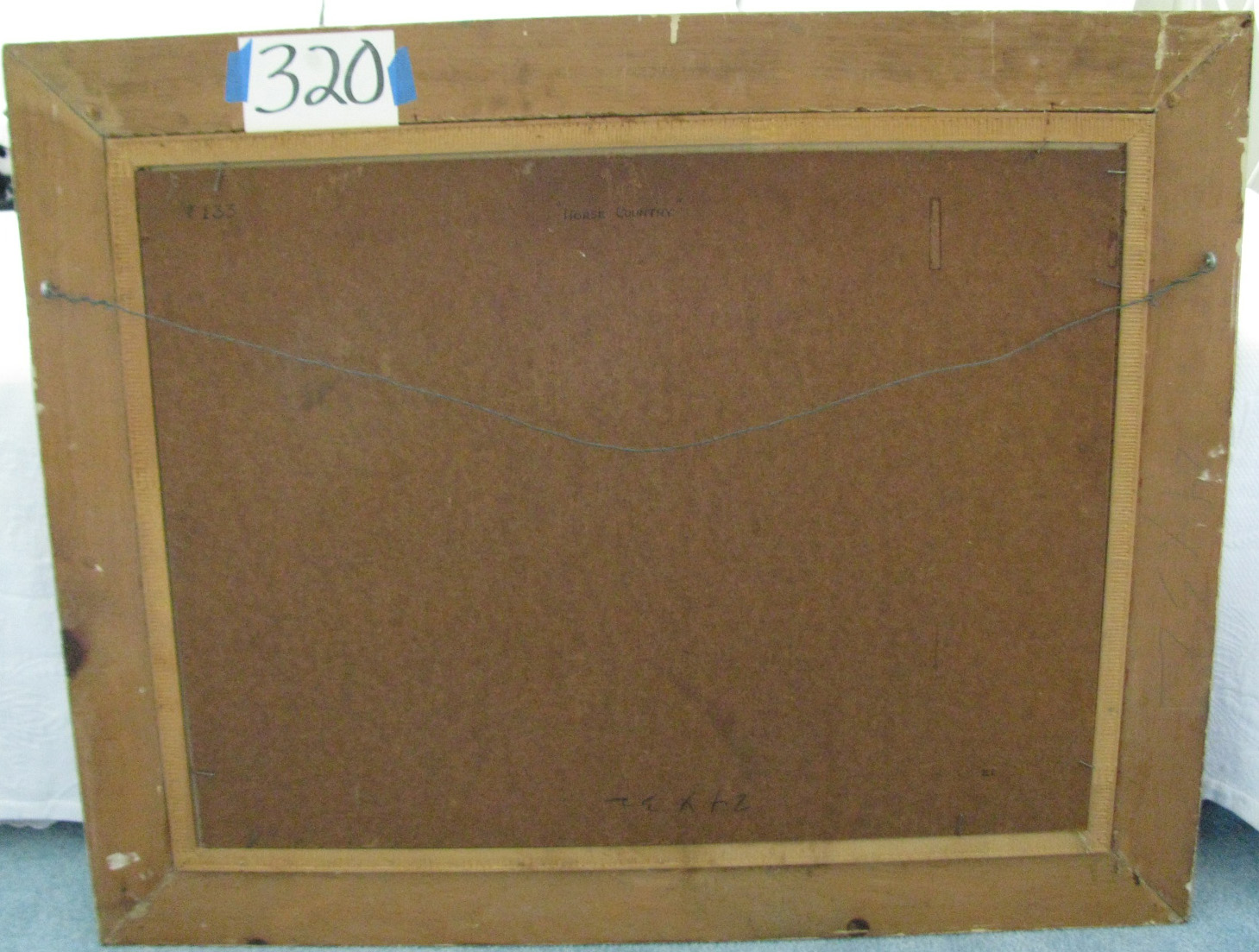 This is an oil on masonite 24 x 32 inches painting entitled "Horse Country" by the artist Lloyd Mitchell.
The painting depicts a handsome black stallion at the front of a large herd of horses being rounded up by cowboys.
It appears to be in the original wooden frame. The markings on the backside indicate that this is #133.
There are some areas of paint loss (please see photos below) but it is in good condition overall.
The photos below are untouched and were taken with no flash photography.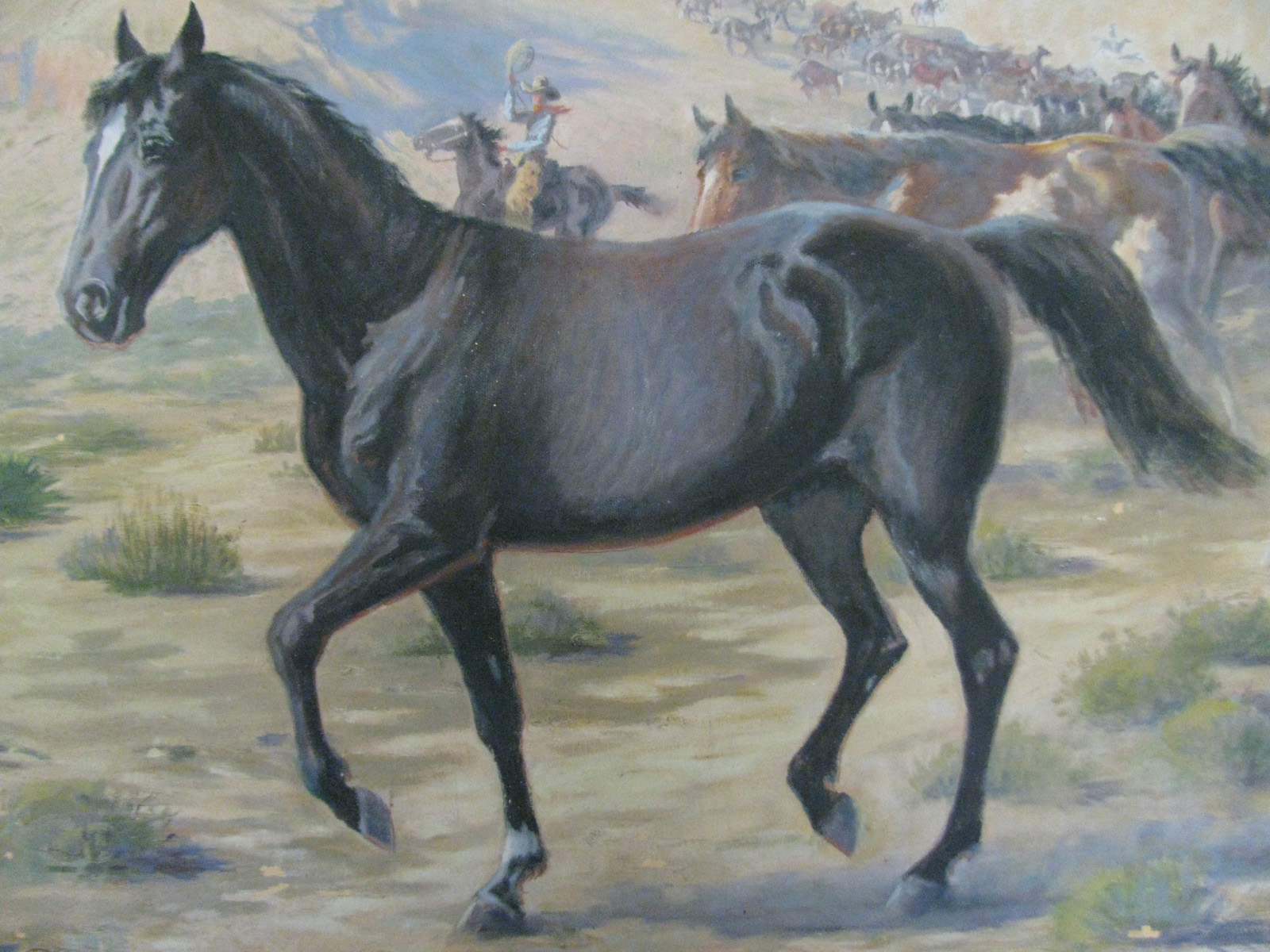 The Black Stallion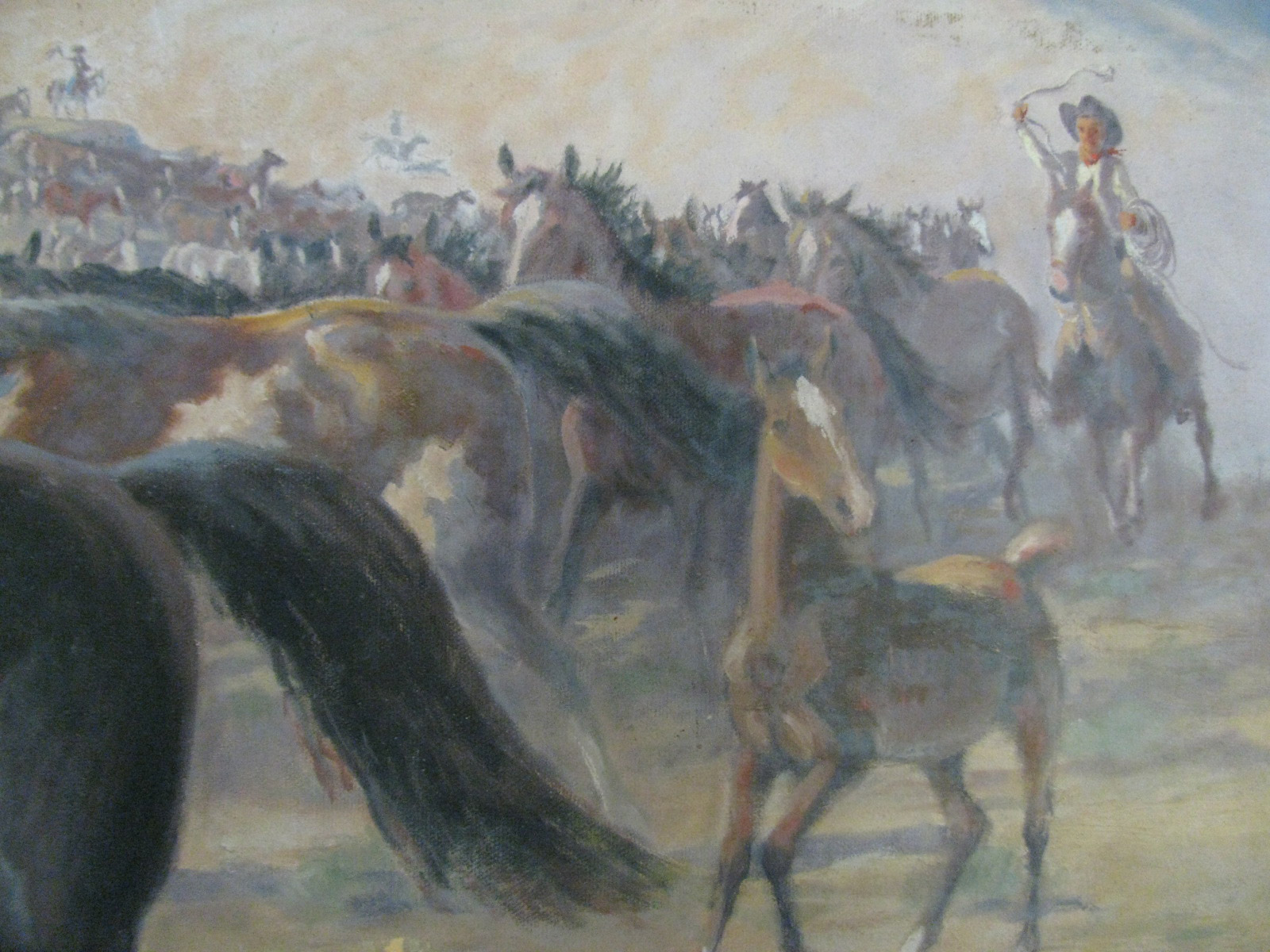 Cowboys Rounding Up The Horses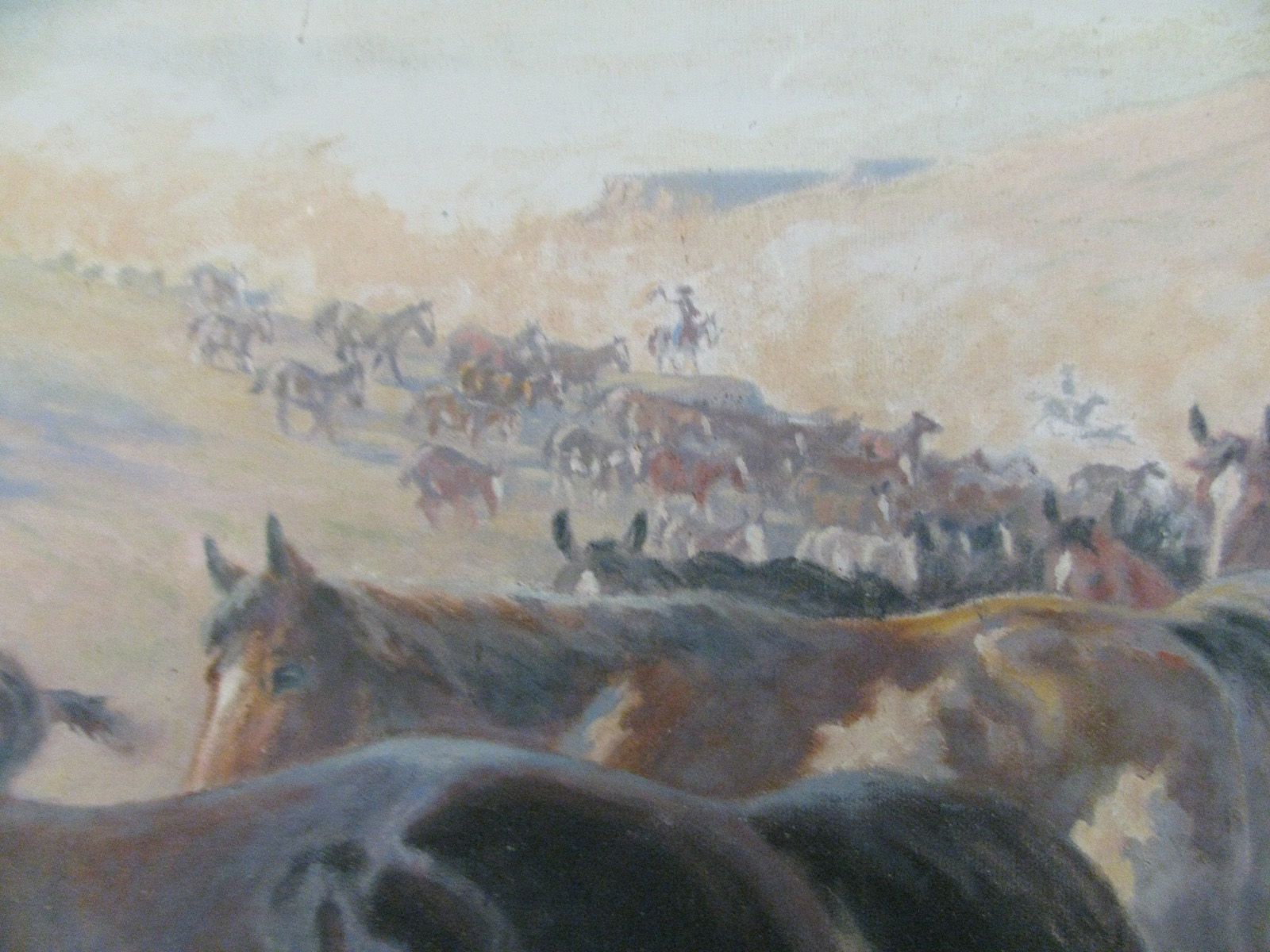 Cowboys in the Distance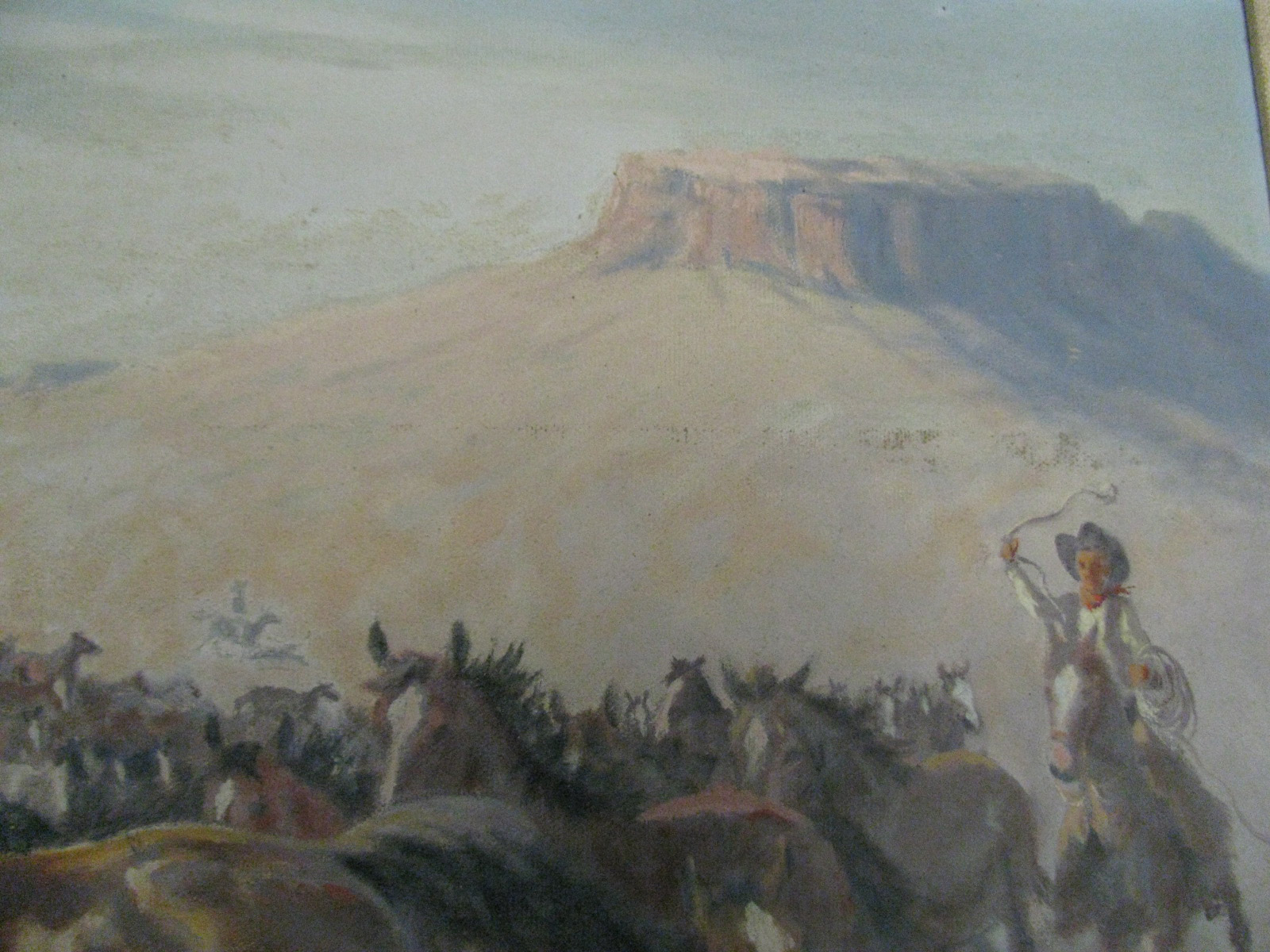 Mesa in the background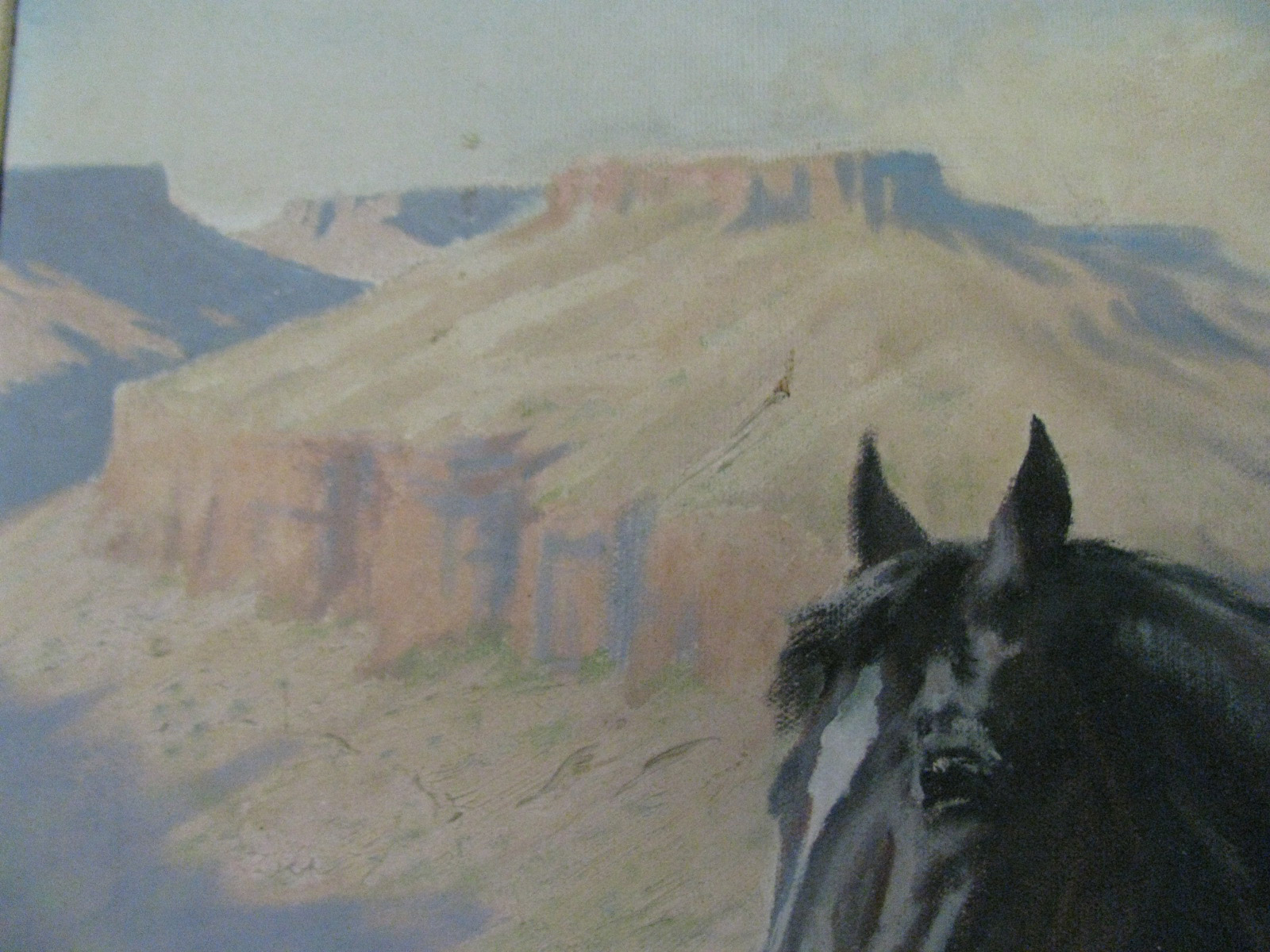 Mesas in the background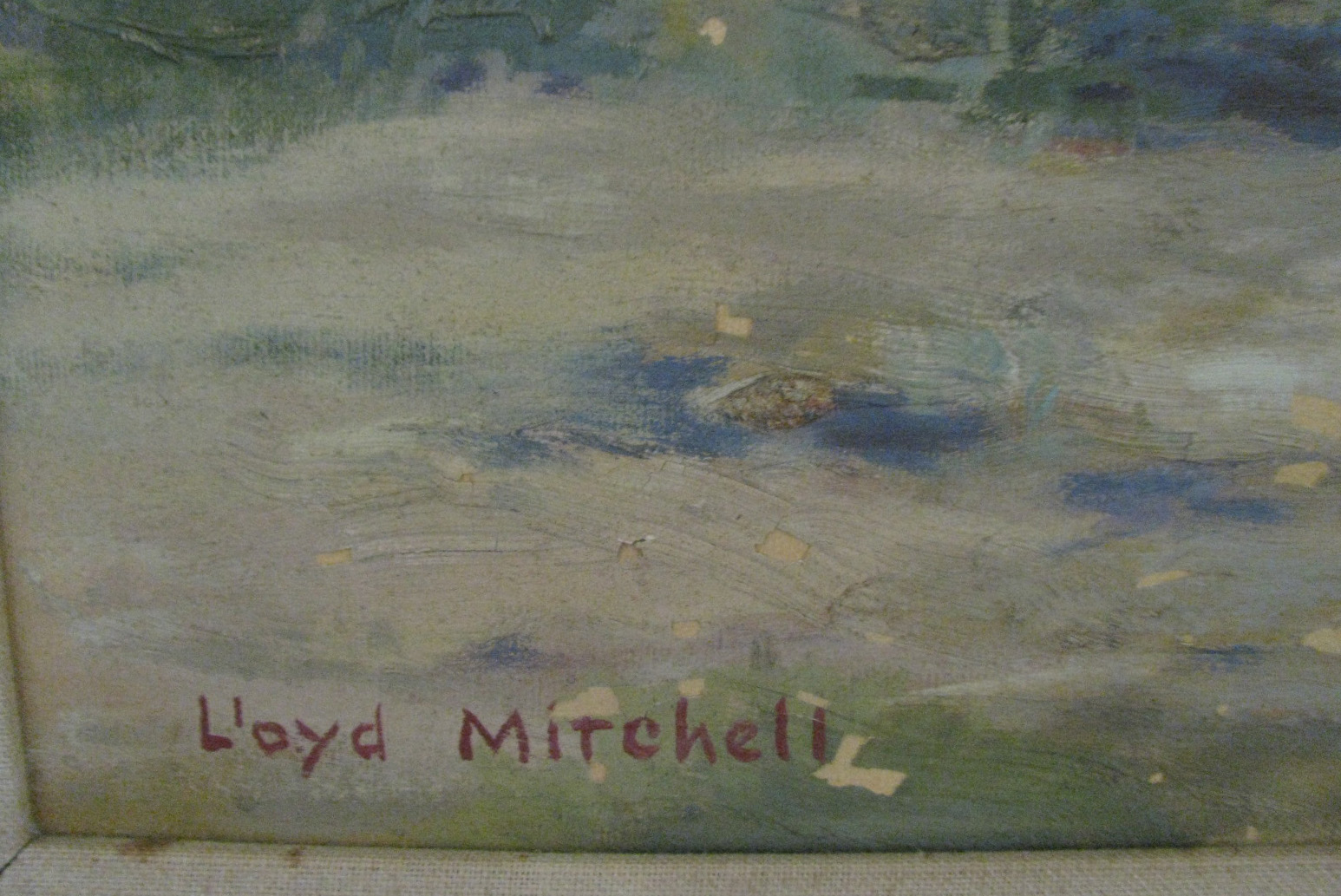 Signature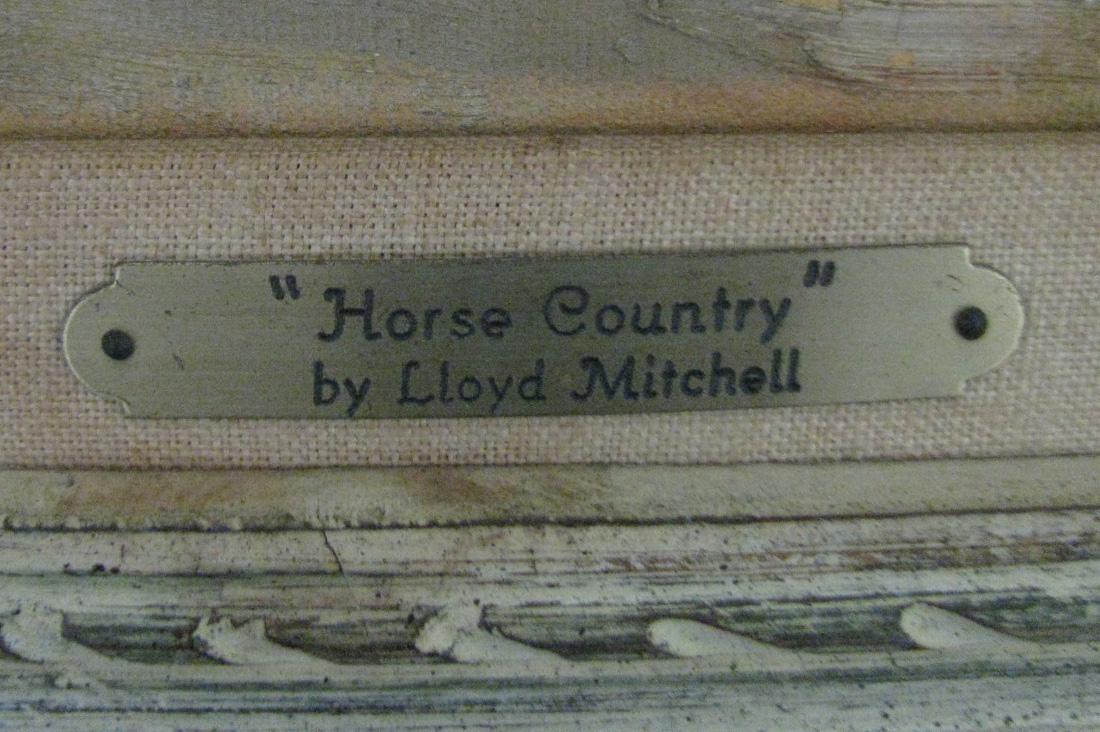 Plaque on front.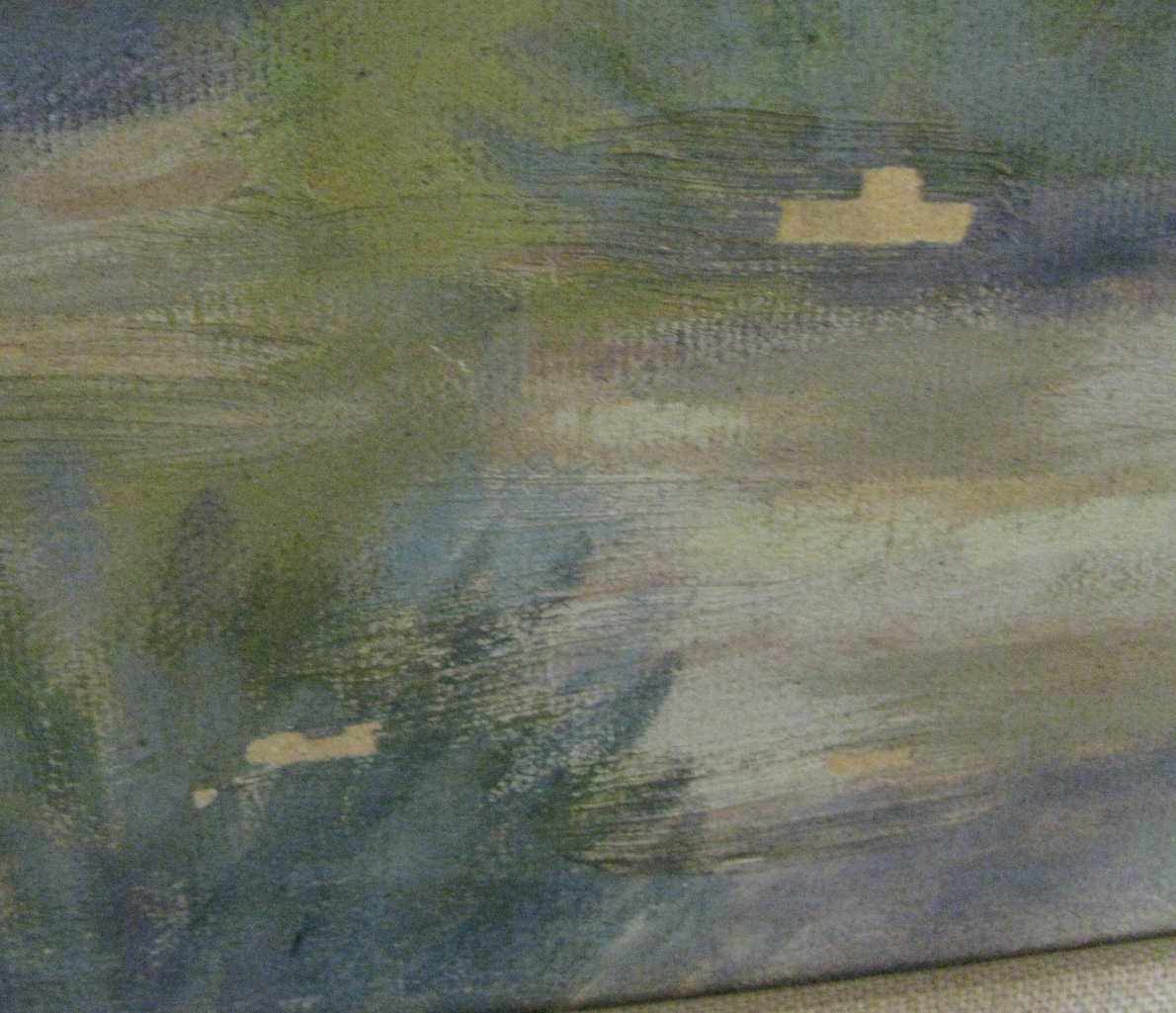 Paint loss_a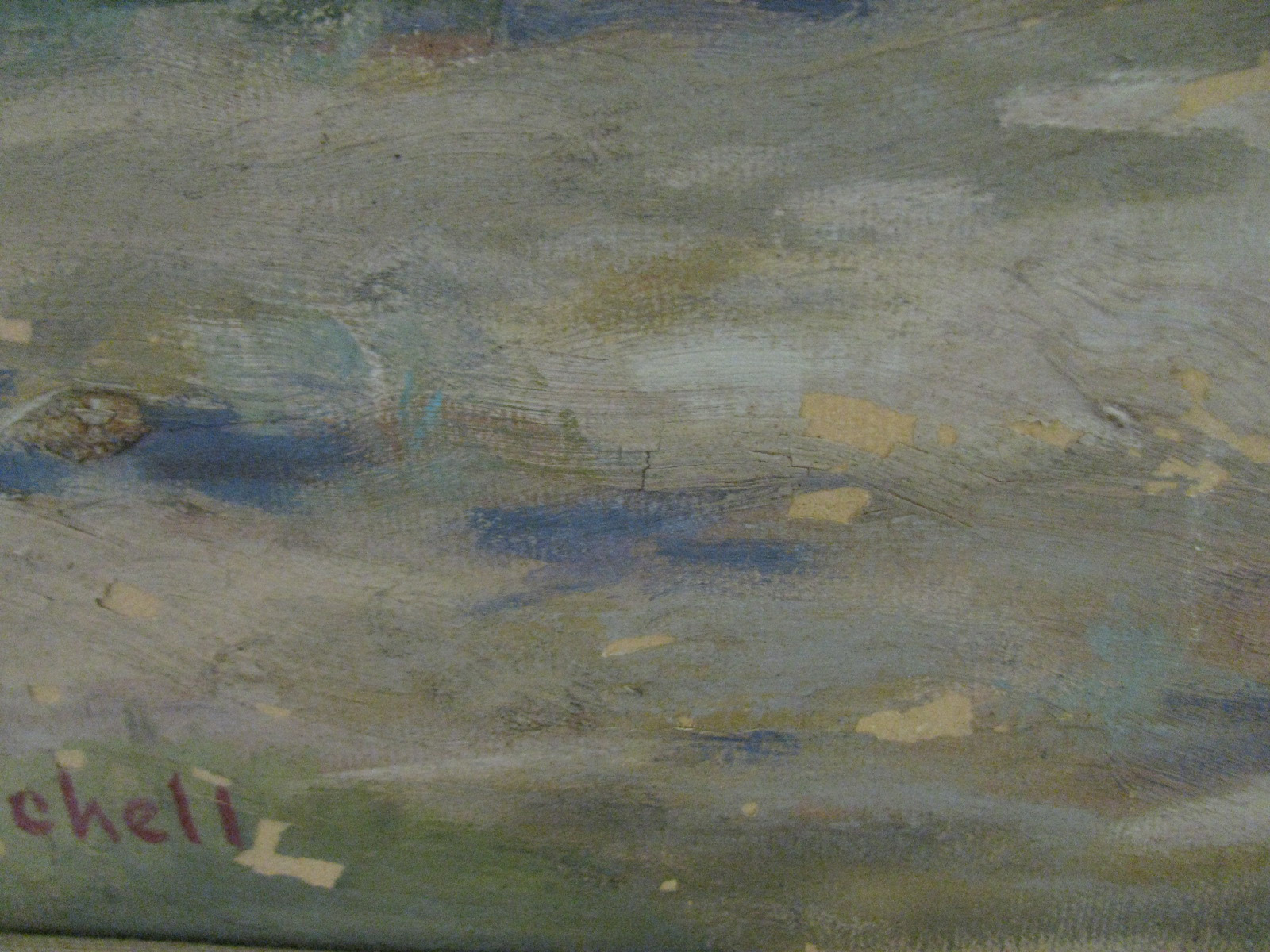 Paint Loss_b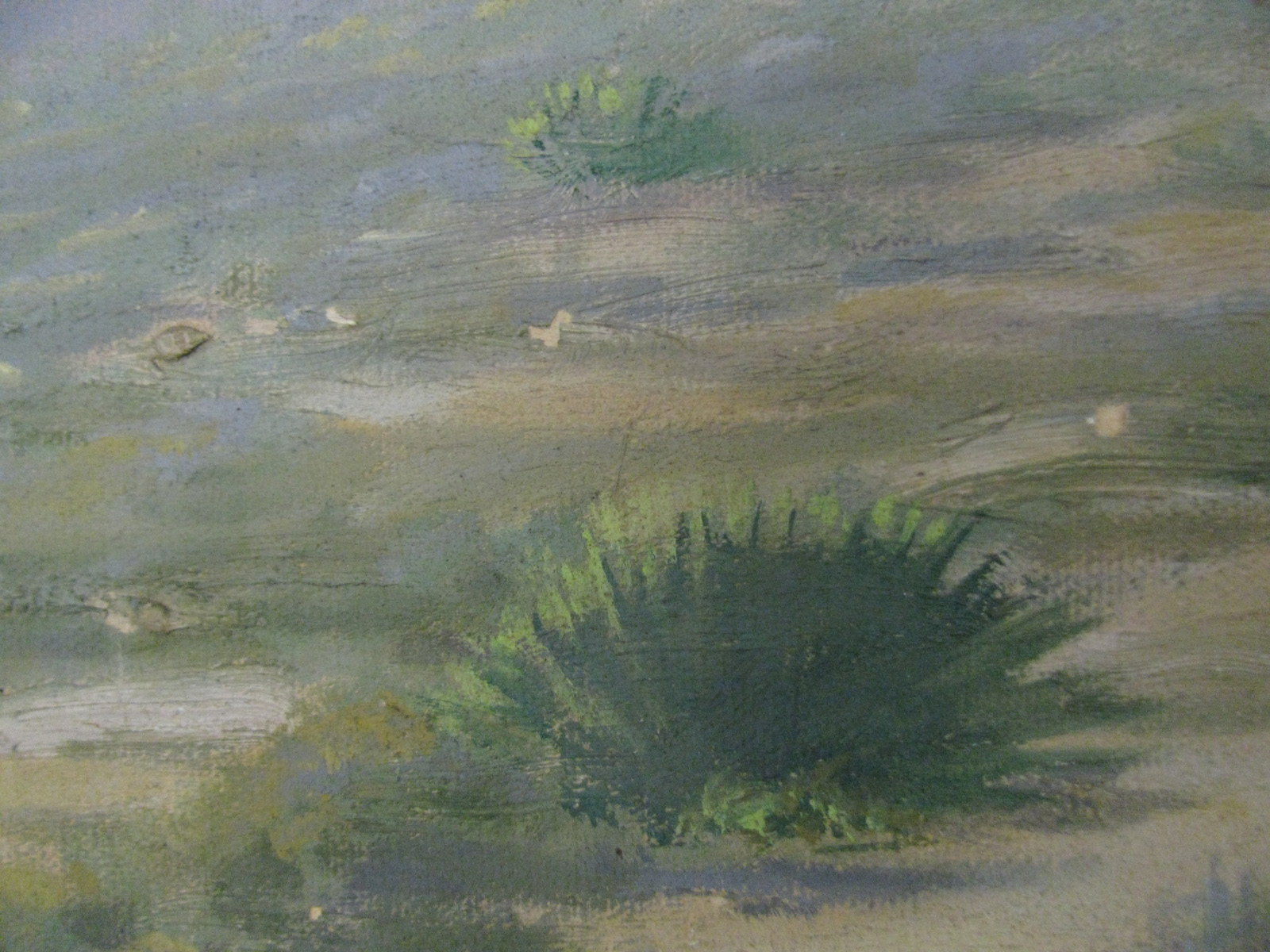 Paint Loss_c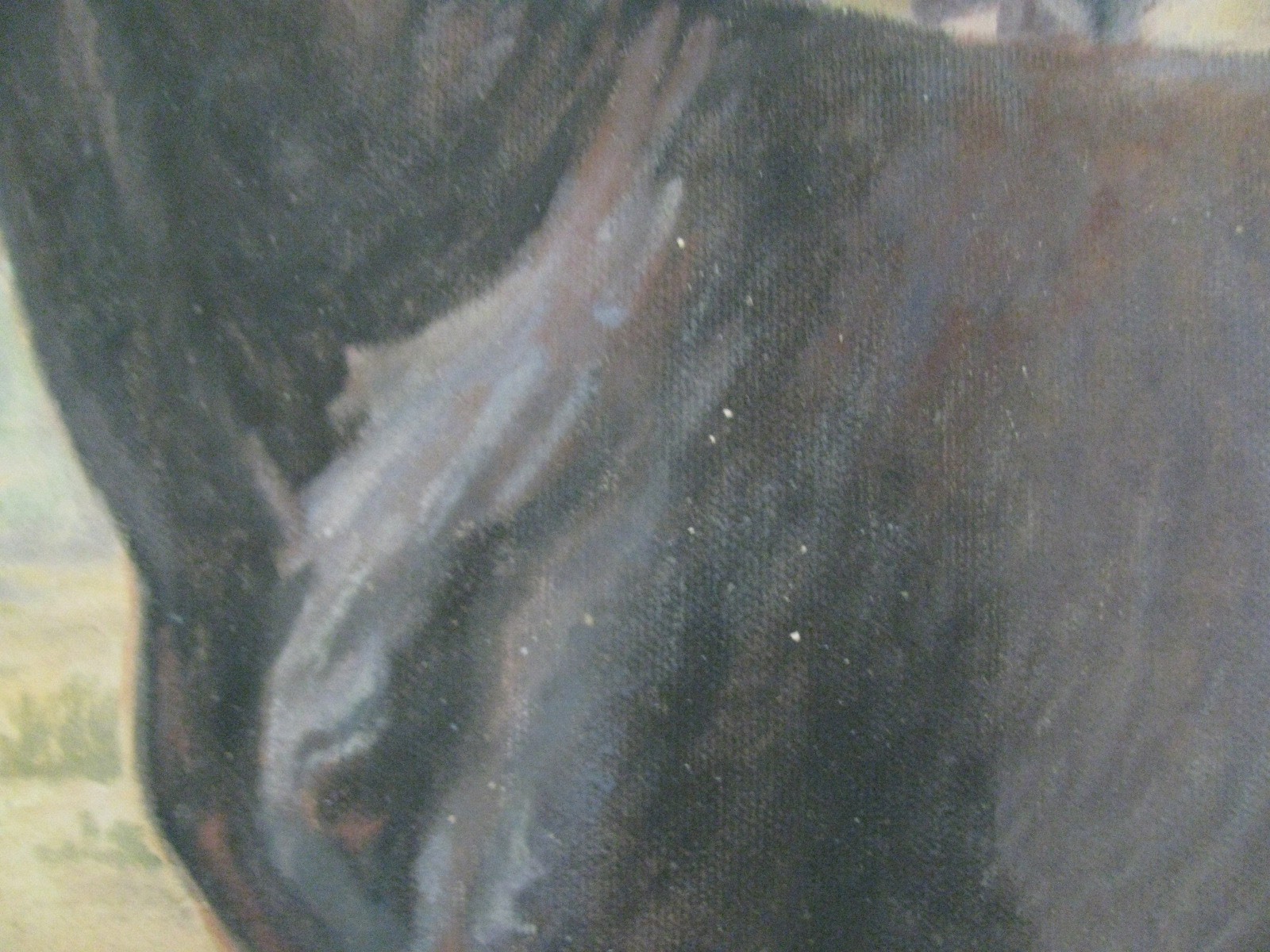 Paint Loss on Horse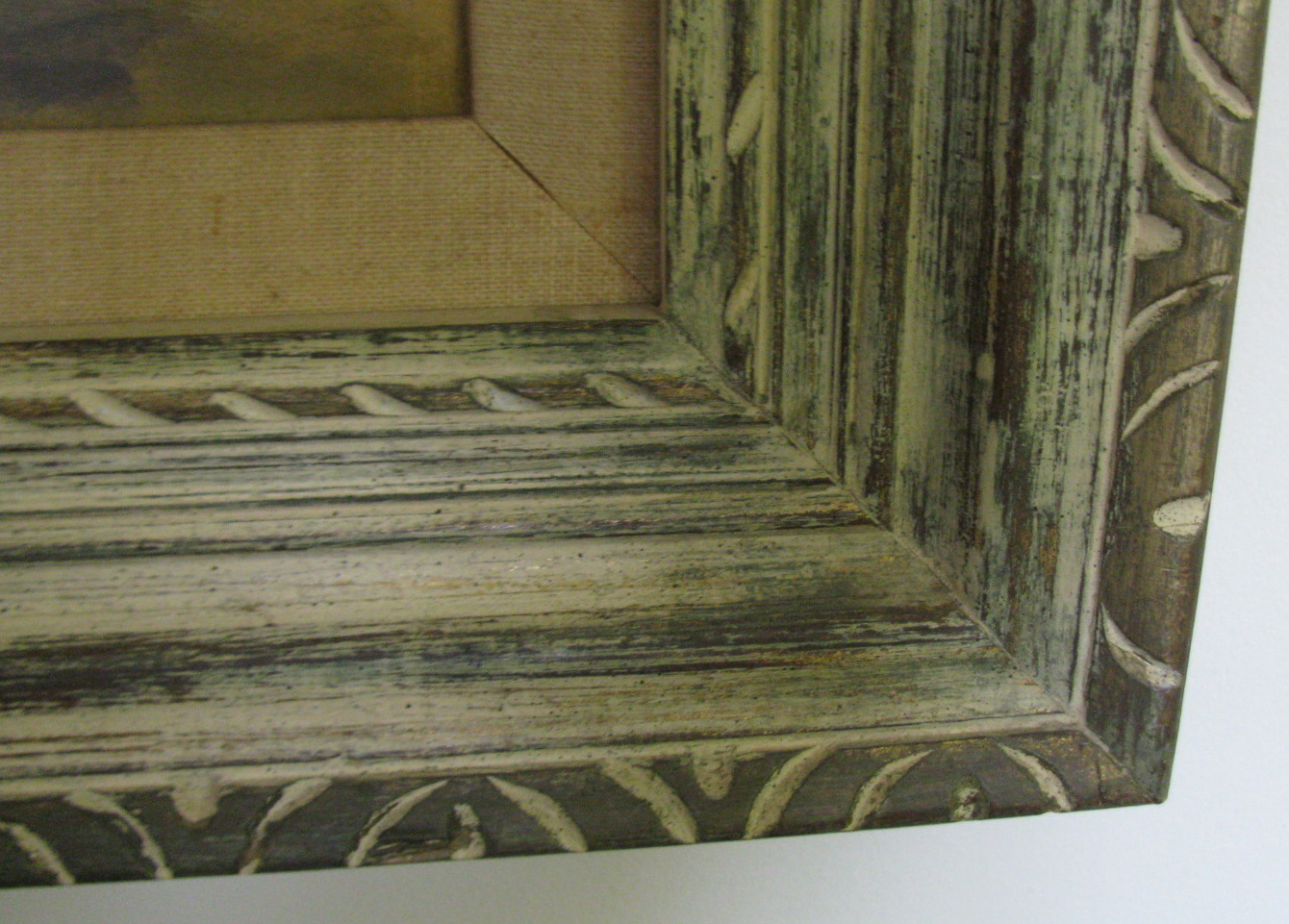 Wooden Frame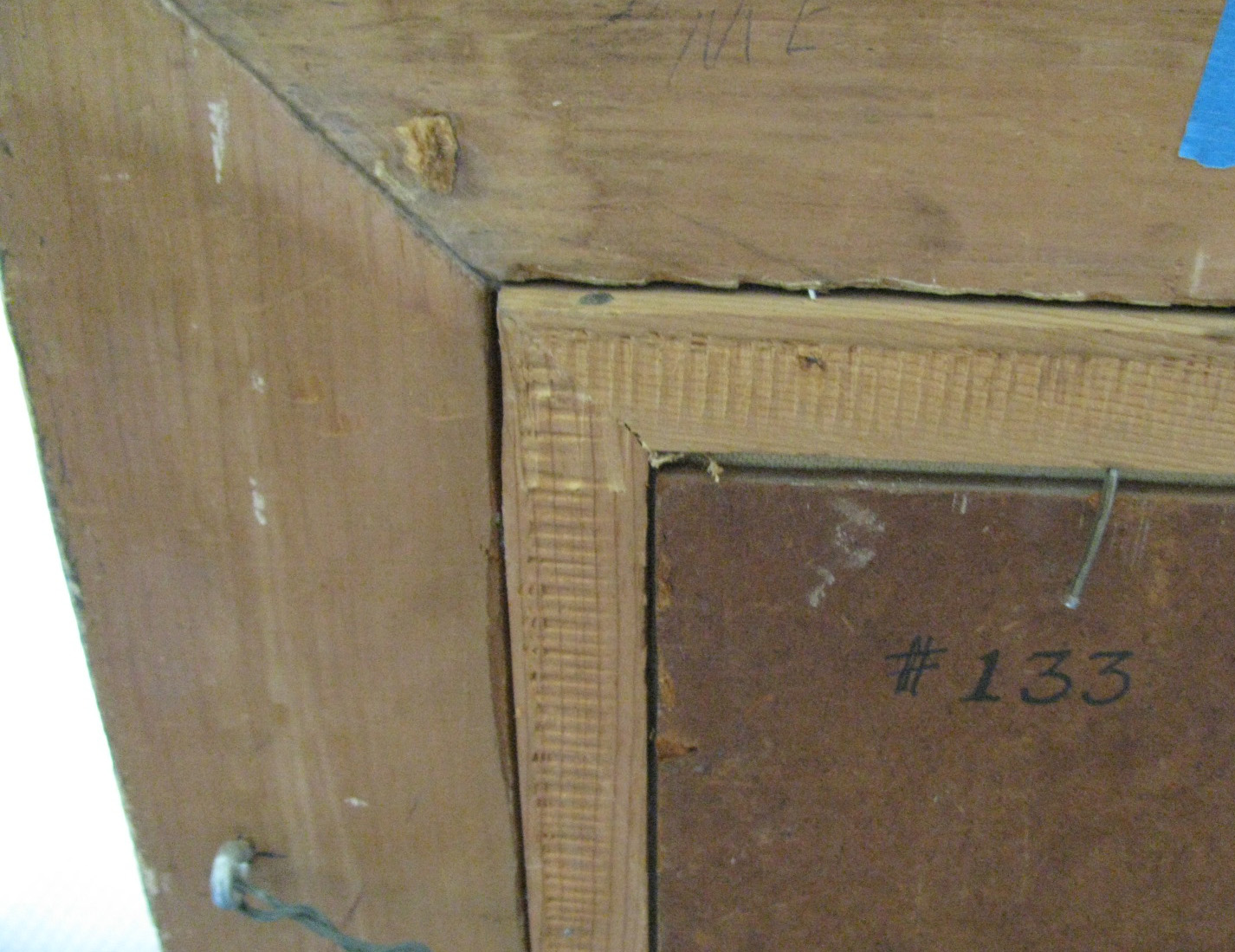 Backside "#133"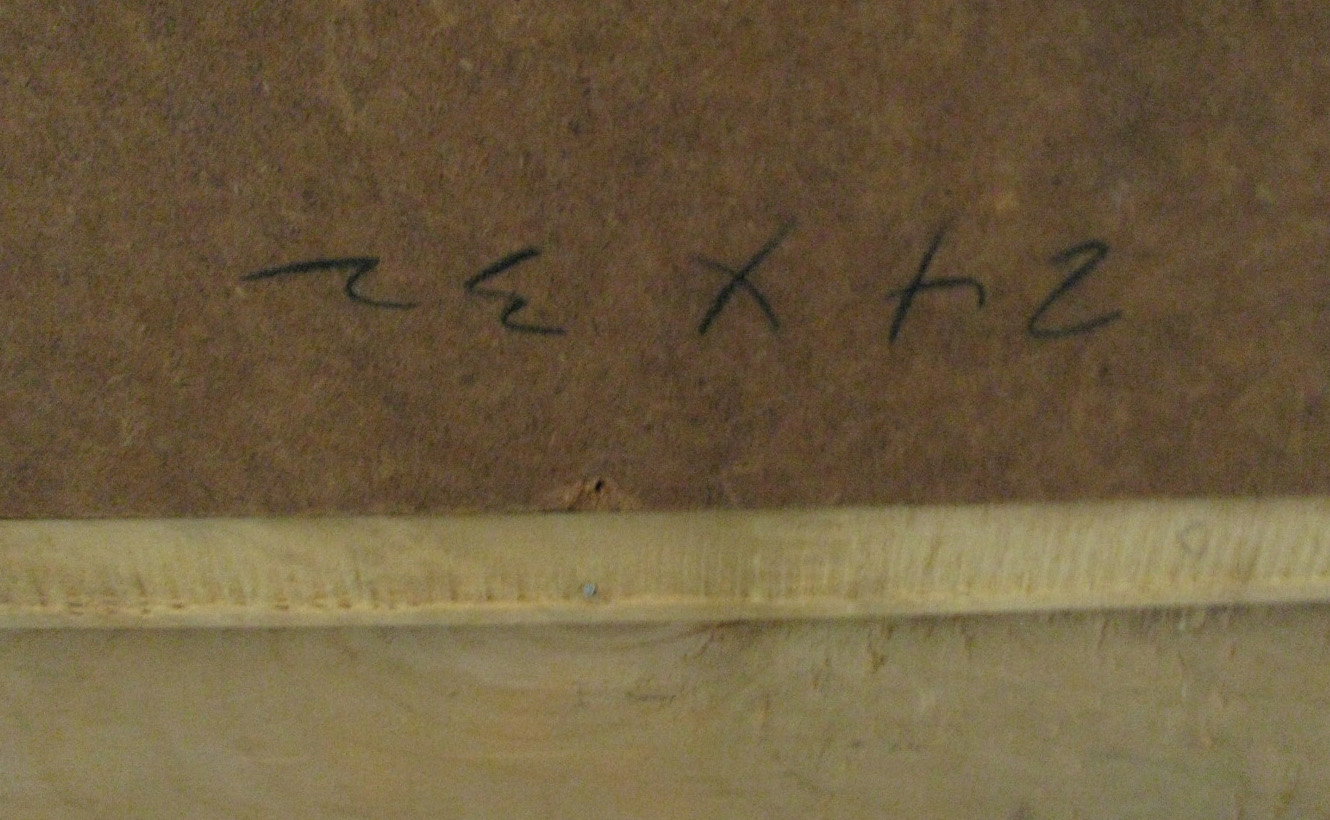 Backside "24 x 32"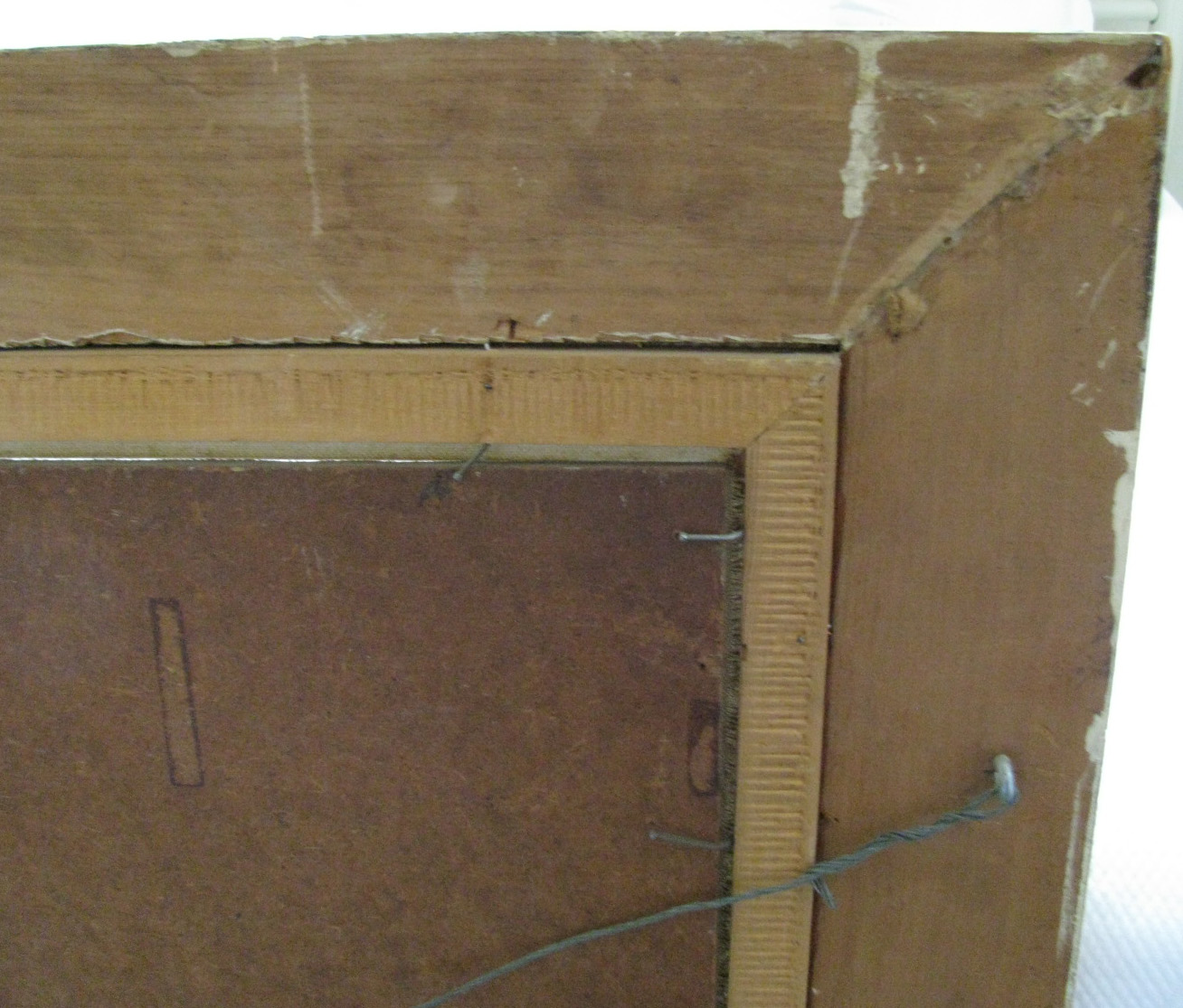 Backside Upper Right Corner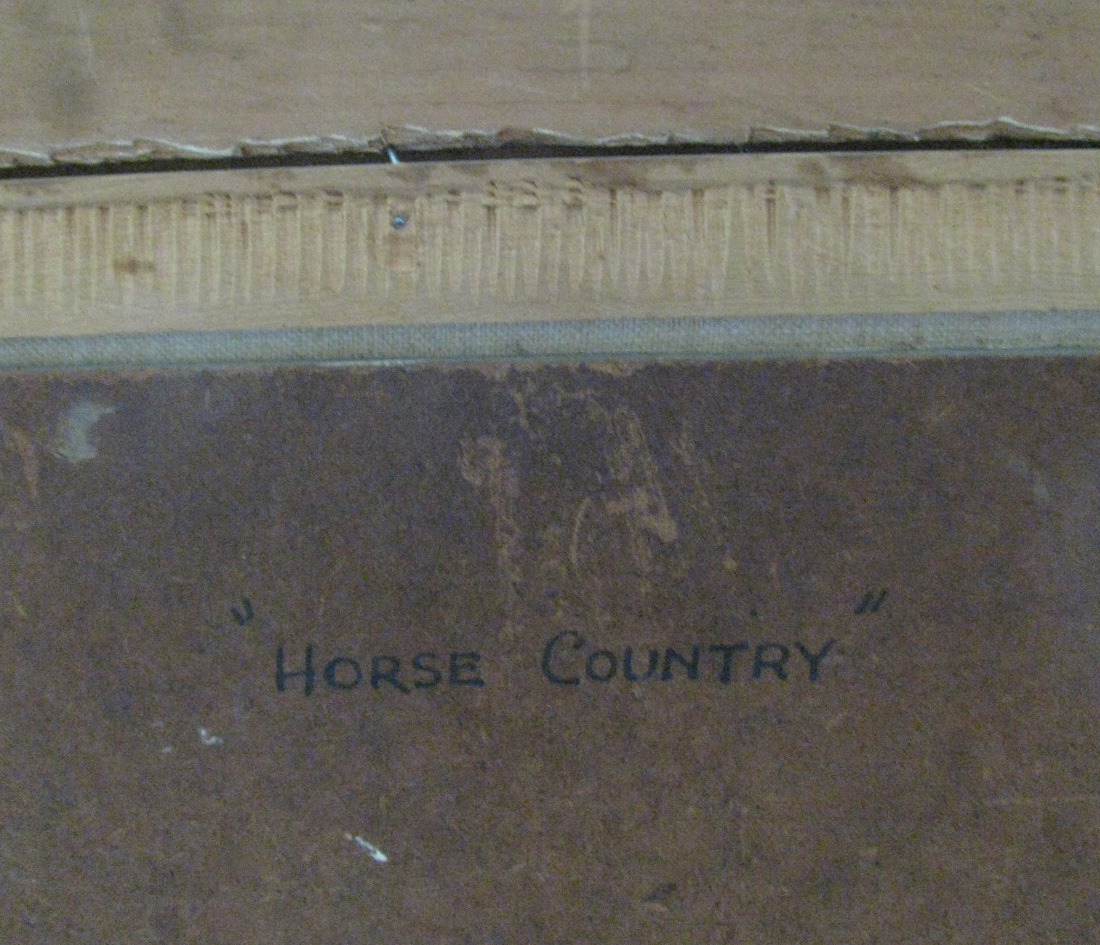 Backside "Horse Country"

fini.
Contact: MizzouGold@gmail.com