Our Home: https://www.desertgold.us
1983-1988 Second Edition Vase and Base
Flame Red Glaze on Chinese Asian Deco
Form # V-14 Collector's Series Vase





Signed on bottom of vase and base by
Joniece Frank
(Daughter of John Frank, Founder of Frankoma Pottery)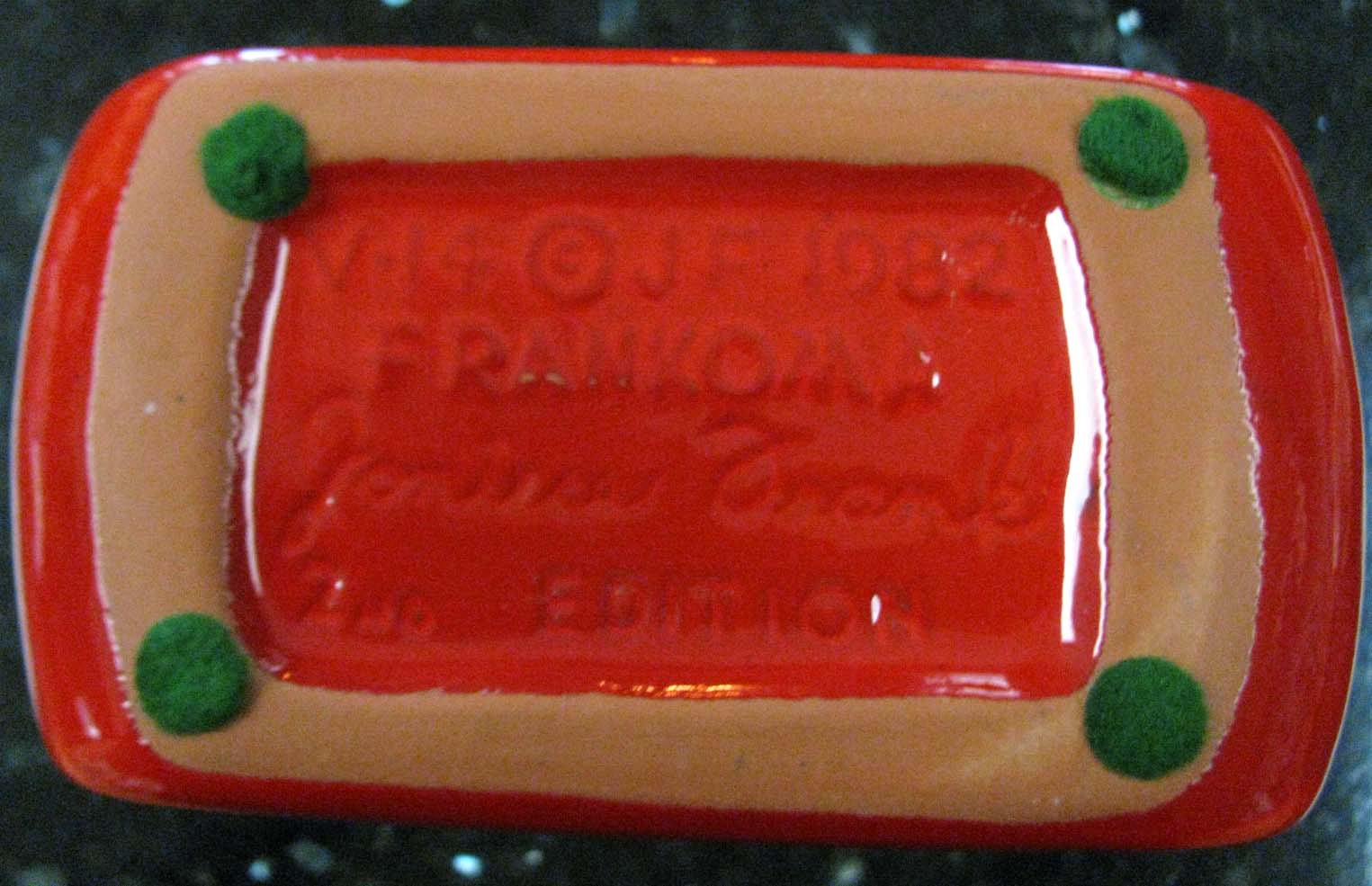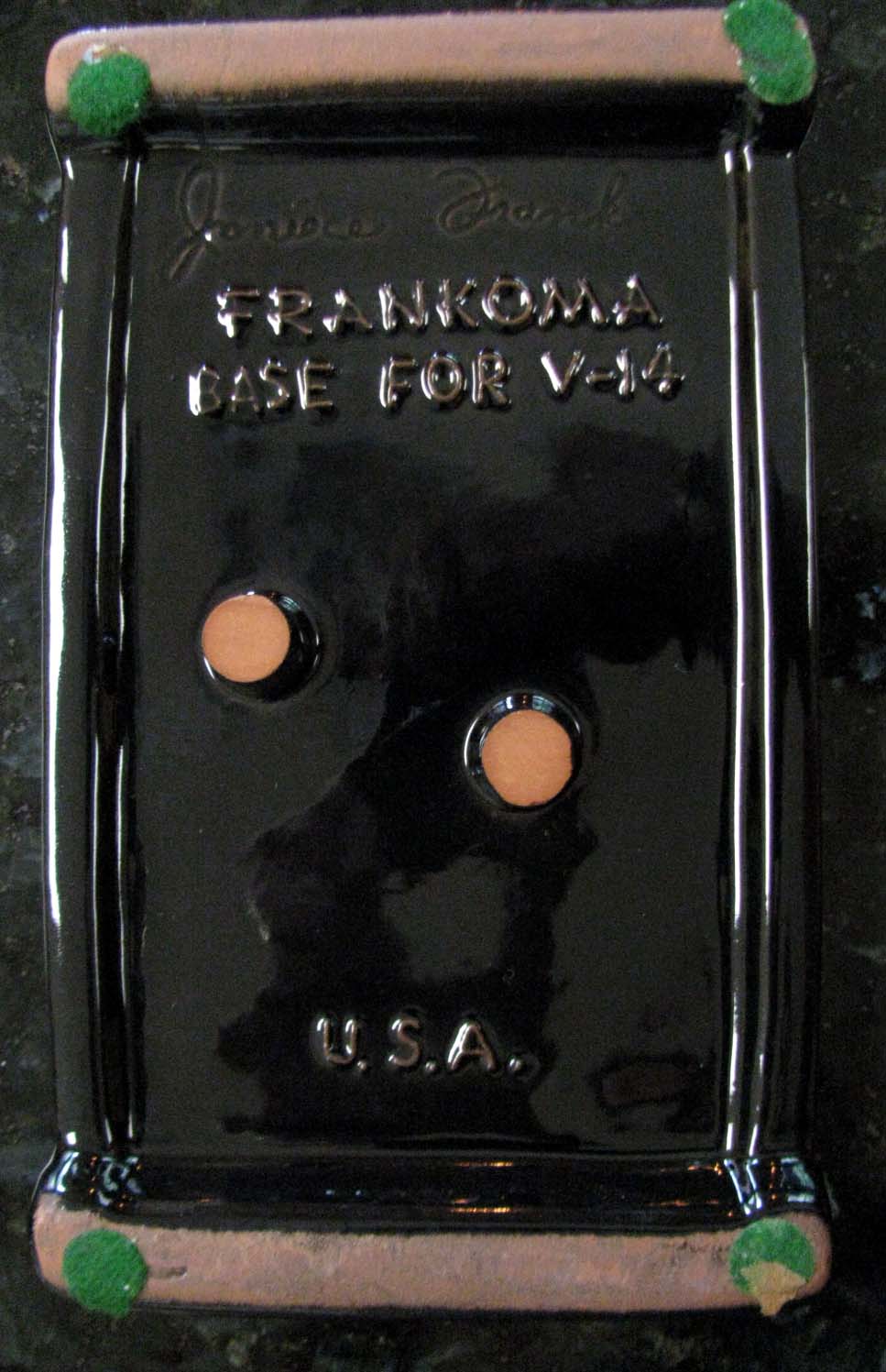 Circa: 1983-1988
Made by
Frankoma Pottery
Sapulpa, Oklahoma
{Frankoma was in operation from 1933 to 2006.}
Approximate Dimensions:
Vase: 10" High x 6.25" W x 3.5" D
4" Diameter of Vase Rim
Base: 7.75" Length x 4.5" Width x .75" Height

This is a stunning, limited edition collector's vase made by Frankoma Pottery.




The vase has a high gloss flame red glaze with a glossy black interior and glossy black base.

The tree scenes on the front and back sides of the vase and the flame red coloring with black trims are all very Chinese or other Asian in style.


Condition. This vase and its base are in excellent condition with no chips, cracks, nicks, or restoration.
Sold by DesertGold, 2013, $78